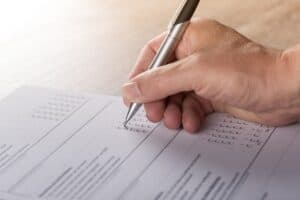 Managers and business owners alike are struggling with their workforce. Trying to fill open positions is hard enough, but trying to keep your current employees engaged and productive so they don't leave can be the real struggle. Like many employers, you probably know the importance of getting employee feedback. Maybe you conduct an annual employee satisfaction survey. Do employee surveys demotivate your people? They might – your people can get jaded with them.
During my years working in the world of leadership development, I've worked with dozens of employers and employees on the feedback issue. Employees tell me that they would be more productive and loyal if there was better communication from the top. The leaders want answers to specific questions – so they survey their employees. Surveys are convenient for management – easy and automated. The first time an employee gets one they are excited to participate. After time passes, though, employee surveys can actually demotivate your team!
There are lots of reasons, but I've outlined a few for your consideration. If you are guilty of any of these, you're probably demotivating and demoralizing your own people! Here's what I learned from the survey-weary employees that I talk to:
I never hear anything about the responses
Nothing ever happens or changes after the survey
I don't trust that they're anonymous – so I'm afraid to offer a suggestion
Management just wants to get pats on the back
There is no room for dialogue
The next year, most of the questions are the same
I didn't even fill out the last one – why bother?
The survey can build morale if you thank everyone for their participation and insight, meet with them afterward and review the results, tell them what you can change, and explain why some things can't be changed. Better yet, have a third party interview your people and pry deeper, looking for suggestions and examples. Then have that third party facilitate the discussion between management and the employees. Show real interest in your employees. That can make a big difference. I guarantee it. You haven't peaked yet!
Give your people wings and your business will fly. Christine provides LIFT. Contact her to find out more.