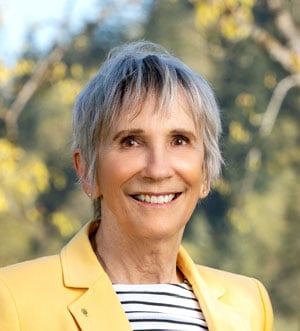 Christine Waugh delivers expert business consulting and professional development in the Eugene/Springfield region, guiding organizations to rise above their competitors. An outside perspective often brings clarity, and with Christine's deep understanding of Oregon's distinctive business challenges, she offers invaluable insights.
Drawing from her extensive experience, Christine provides LIFT: Learner Identified Facilitated Training. This unique approach ensures participants actively participate in identifying their learning needs. Your people will be engaged and motivated to learn and apply new skills. Tailored programs emphasize leadership, communication, collaboration, a service-centric approach, motivation, and conflict management, ensuring your team remains engaged, informed, and inspired.
Tailored Strategies for Lasting Results
With a rich background and varied client history, Christine tailors her business consulting and professional development strategies to your Oregon business needs. Whether you aim to optimize operations, bolster leadership, or address distinct challenges, Christine collaboratively crafts a flight path to elevate your business. Prioritize excellence over the average; let Christine Waugh guide you to reach new heights. Contact her now for a transformative complimentary consultation. You haven't peaked yet!
Christine really took the time up front to learn about our organization, and the people to tailor a presentation that was meaningful and relevant. I would highly recommend engaging Christine in your next leadership discussions!

Beth Graves, Hi-Valley Development Corporation, Eugene, Oregon
Business Consultant – Giving Business Wings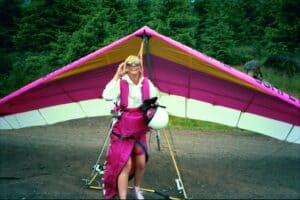 Drawing from her unique experiences as an advanced hang glider pilot across Oregon, Washington, and California, Christine understands navigating uncertainty and capitalizing on turbulence. In Oregon's ever-changing business climate, she provides tools and strategies to harness change as an uplifting force. Her unique approach, derived from soaring adventures, offers unparalleled insights. With Christine's support, you can elevate your Eugene/Springfield business, using the transformational skills she offers — and don't worry, hang gliding s optional!
With your help our organization has come together as a team, and laughed more in the past two days as in the last year.

Andrea Fogue, League of Oregon Cities