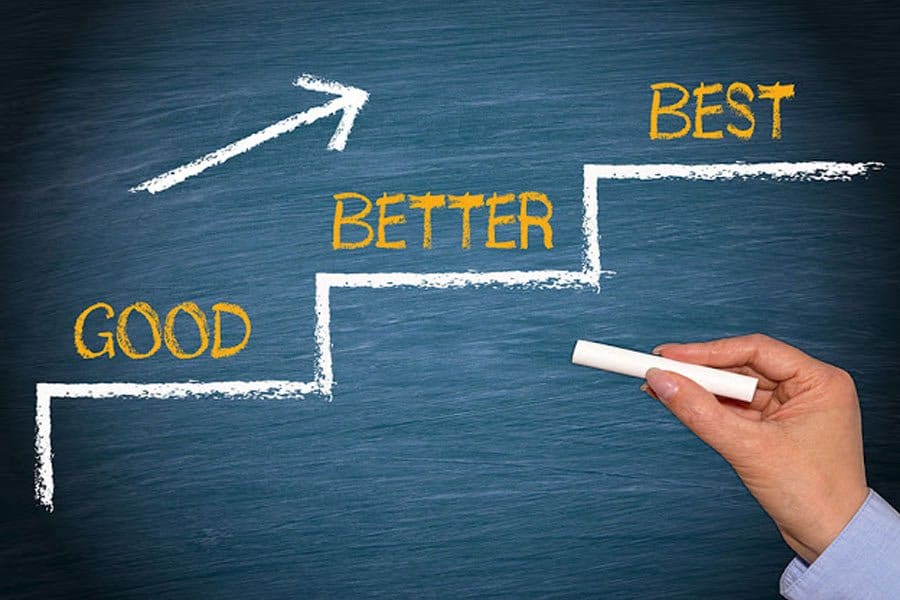 When you think about improvement, do you focus on weaknesses? Here's a counterintuitive (and much more rewarding) guide to improvement.
Ask most people what about their lives they'd like to improve and you'll usually get a litany of their weak points. They want to improve their problems with their business or personal relationships, careers, weight, exercise, other habits, and even cleaning the house. These types of things are the source of many New Year's Resolutions, most of which fail.
We tend to think that to improve, we should smooth out the dips – the areas of our performance where we are insufficient or below par. We strive to get those weak areas up to the level of our stronger talents. But that's not very successful. Who gets up in the morning raring to get to work on improving their weaknesses? Instead, focus on ways to inspire yourself – and your employees.
Use this unconventional guide to improvement.
I think a better alternative is to mitigate your weaknesses but focus on your strengths – what you already do well. Take a talent, skill, or hobby that you enjoy and are pretty good at. Think about how you could improve upon that.
Your improvement goal will actually motivate you.
You're not as likely to procrastinate doing something you enjoy.
You have a better chance of achieving and exceeding your mark.
Succeeding will motivate you to tackle other improvement areas.
Get yourself excited about improving! Get even better at what you're good at. It's an unconventional guide to improvement. You haven't peaked yet!
Give your people wings and your business will fly. Christine provides LIFT. Contact her to find out more.