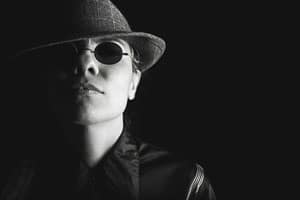 Hey leaders – want to improve your customer service and your bottom line? I'll tell you how you can gather secret shopper intel for free. Leadership trainers sometimes get jobs that fall in the "other duties as assigned" category. For me, one of those jobs was posing as a secret shopper for a big company with multiple services and management layers. Over the course of eight years, I visited the business twice a year, gathered intel, and submitted detailed reports to their management.
This company took its customer service seriously and tied its managers' wage increases to my report findings. They really strived to improve their weak service issues between each visit. Most customer service problems are easy to fix once they are identified.
Customer service problems are easy to fix once they are identified.
Secret shoppers reflect a new customer's experience with a business. They report on the business advertising, outside appearance, overall cleanliness and maintenance, response time, greetings and offers to help, relationships between staff members, customer service, problem resolution, and so on. Here's how you can gather secret shopper intel for free – DIY, or do it yourself!
Start by observing your business with fresh eyes. For the rest of it, you may want to hide out of sight and observe (a trench coat is optional.) Start by noticing things like these:
Take a look at your advertising, marketing, and signage – is it fresh and clear?
Call your business – is the personal friendly and/or is the recorded greeting easy to navigate?
Leave a message and time how long it takes for a response.
How does the outside of your place look – the parking area, the entrance, and the door?
When you enter, how long does it take to be greeted or helped?
Is your business neat, tidy, and organized so customers can find what they want?
Do the employees seem more focused on customers, each other, or their tasks?
Are the team members helpful to you as a customer (and each other?)
Are purchasing transactions handled efficiently, and are you thanked for the business?
You can gather secret shopper intel for free by doing it yourself. You can involve your whole team for even better results. Reward efforts to smooth out and improve the customer service experience. Of course, I'm always here if you need help. You haven't peaked yet!