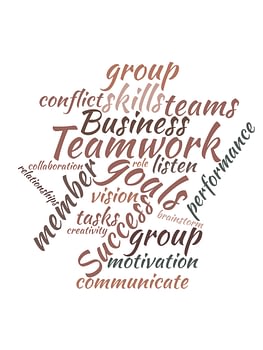 Teamwork training helps your employees cooperate, because teams are unstoppable when the work well together. But they are miserable when they don't. Your team probably falls somewhere in between. Why not help your people brush up their teamwork skills? It helps collaboration, creativity and results.
Teamwork training is customizable, but here are a few things that I generally cover::
Grade the current status of your teamwork
Discover the philosophy of winning teams
Find out how to facilitate collaboration and productive meetings
Learn to make brainstorming a powerful tool
Dealing with problems and meeting mongrels
I'll customize your training to your specific needs. Your results will be a smoother running operation, less stress, higher production, employee longevity and customer satisfaction. Launch your business to new heights – you haven't peaked yet!
We asked Chris to herd cats…she got them all heading down the path in the same direction. And anyone who knows cats knows how difficult that can be.  

~ Bill Hall, Lincoln County Commissioner
With your help our organization has come together as a team, and laughed more in the past two days as in the last year.

~ Andrea Fogue, League of Oregon Cities