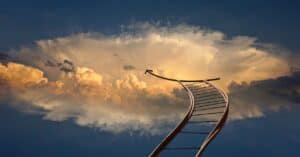 As a manager, what do you think about giving feedback to your employees? Do you look forward to giving it? More importantly, do they look forward to getting it? Not really, so stop giving feedback! Marshall Goldsmith got me thinking about feedback, and an alternative term – feedforward.
Feedback focuses our viewpoint on the past, and we judge how our employees' performance happened then. Our people tend to take it personally, and they get defensive. They can't change the past. Passing judgment is not very motivating – on the receiving end or on the giving end. If it's not motivating, it's also not very productive.
Feedforward focuses us and our team on the future. Instead of static and reactive, it's dynamic. It is productive. Keep your business employees tuned up. It encourages collaboration and ideas about how to improve performance going forward. And it just requires a change in your viewpoint. Try these ideas:
Change your intent and your focus to future behaviors
Work with your employee and look for better approaches
Ask your employee how he/she thinks a better strategy might be for a situation in the future
Instead of saying "you did this wrong," say "next time this happens, try this"
Praise the employee for ideas she/he comes up with for future behavior or performance
Feedback and feedforward are really just two sides of the same coin. But feedback focuses on the past, and it is not as effective. So stop giving feedback and give feedforward instead. You haven't peaked yet.