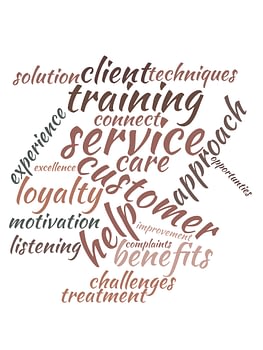 Customer service training is important to most business managers – they want their employees to serve clients well and build loyalty. Yet customer service can be the most challenging thing your employees face. Give them the skills to handle all types of customers effectively and productively.
Customer service training is customizable, but here are a few things that I generally cover::
Customer service skills – what's in them for the employee?
Service is the customer's experience, not a transaction
The elements of good customer service
Techniques and tips for different customer personalities
Dealing with challenging or difficult people
Update your service skills so they are ready on the fly. Let's find a way to fit service training into your busy schedule. I'll customize your service training to your specific needs. The results will be a smoother running operation, less stress, higher production, employee longevity and customer satisfaction. Launch your business to new heights – you haven't peaked yet!
She has presented outstanding programs and has left the attendees with more than just the typical "seminar high." 

~ Ric Rabourn, Hallmark Inns
I'm so glad we found you! 

~ Reverend Jean Bush, United Methodist Association