My Google 5-star professional development training keeps your leaders, teams, and employees flying at peak performance. Skills need to be readily available to them – they don't have time to stop and think on the fly during their busy days. I bring in fresh ideas and review the basics to stretch their minds. The results will be a smoother running operation, less stress, higher production, employee longevity, and customer satisfaction.
What kind of professional development would serve your people the best? I deliver mix-and-match professional development training to serve your unique needs:
Top flight leadership training improves productivity and performance:
Explore the leader/supervisor/manager role within a healthy organization
Learn to adjust your leadership approach to different employees
Create a productive and satisfying workplace
Discover motivation techniques that are simple (and free)
How to give postive or negative feedback to improve results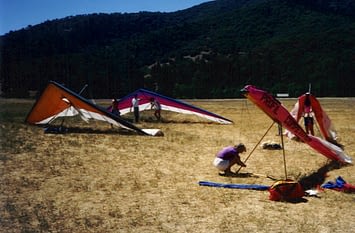 Communication training that lends wings to your success:
Understand how different people process information
Utilize all three powerful avenues of communication
Discover important insights about the words you choose
Find new techniques that enhance your interactions
Learn strategies to improve your rapport with others
Reach new heights with sales & service training :
Customer service skills – what's in them for the employee?
Service is the customer's experience, not a transaction
The elements of good customer sales and service
Techniques and tips for different customer personalities
Dealing with challenging or difficult people
Professional training for teams that fly in formation:
Grade the current status of your teamwork

Discover the philosophy of winning teams
Find out how to facilitate collaboration and productive meetings
Learn to make brainstorming a powerful tool
Dealing with problems and meeting mongrels
Motivating keynote presentations inspire your people to soar:
Develop an Aerodynamic Organization: How to build momentum, reduce drag, produce lift, and soar in the turbulence
Flying in the Face of Conventional Leadership: Ideas for more effective methods to lead today's workforce
How to Fly by the Seat of your Pants: When your goals are sidelined, you'll know how to wing it effectively
She has presented outstanding programs and has left the attendees with more than just the typical "seminar high." 

~ Ric Rabourn, Hallmark Inns
I'll customize your leadership training to your specific needs. The results will be a smoother running operation, less stress, higher production, employee longevity, and customer satisfaction. Launch your business to new heights – you haven't peaked yet!
Get more performance out of your most valuable and expensive business assets – your people. Contact me to find out how.
…covered a great deal of information in a fun engaging manner! Her topic of 'Flying in the Face of Conventional Management' was a hit with our audience. She presented her key points in immediate terms. She made quick sense of seemingly complicated business relationships. Thank you, Chris. You saved the day and more! 

~ Barbara Rae, Chair, Eugene Chamber of Commerce, Women's Business Leaders Program