Give wings to your business by giving wings to your leaders and teams. Sometimes called training in soft skills, management training results in a smoother running operation, less workplace stress, higher productivity, employee loyalty, and customer satisfaction. You want to keep it ongoing and top-of-mind. So, don't let your own busyness prevent you from this priority. Get custom and interactive management training in the Eugene, Oregon area within your timeframe and your budget. Choose from a variety of topics to develop collaborative leaders and teams, and you'll have inspired and motivated people in your organization: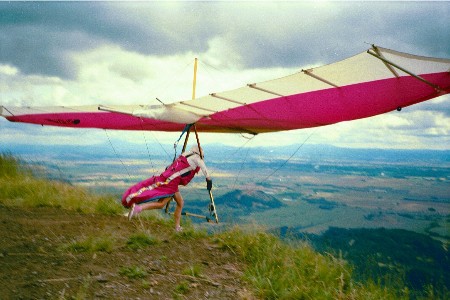 MANAGEMENT – inspired management training, study various management philosophies, organizational charts, building culture, people skills, servant leadership, transparency, and upward evaluations
COMMUNICATION – management training for everyone! Develop interpersonal skills for conversation, effective body language, and tone. Understand trigger words, and improve listening, writing (and emailing,) speaking, and building rapport
PERSONALITIES – improve people skills – understand and relate to different characteristics, learning styles, generations, introverts, and extroverts
MOTIVATION – Utilize the three free motivators, learn lessons from volunteers, and know how to handle excellence and mistakes in individuals
TEAMS – evaluate your team's people skills, identify obstacles and plan how to collaborate better
SALES & NEGOTIATION – management training includes selling – use effective persuasion techniques, and customize negotiation skills and (non-sleazy) selling techniques
CREATIVITY – understand its workplace benefit, how to stimulate ideas, and develop and encourage fresh ideas
SERVICE – great managers know how to serve and deliver management training to their team, understand the biggest problem of service, use a top-down approach, and identify opportunities
MEETINGS – organize and facilitate engaging & productive time together. Work on networking and social skills
GOALS – leadership training helps managers model the mission and vision, planning, preparation, and follow-up
STRESS & CONFLICT – understand the source and effect of interpersonal difficulties, keep calm under pressure, constructive arguing techniques
HIRING – identify what your want, attract and screen candidates from different demographics, and get everyone involved
TIME MANAGEMENT – set priorities and streamline tasks, understand your obstacles and handle disruptions
She has presented outstanding programs and has left the attendees with more than just the typical "seminar high." 

~ Ric Rabourn, CEO Hallmark Inns

Management Training by Community Involvement
Involvement in service associations in your community is important. Your people can get management training that way, too. There are lots of organizations to consider.
I'm an active member of the Chambers of Commerce in Eugene and Springfield, Oregon, and also Travel Lane County. I've served as President of the Chambers of Commerce in Newport and Lincoln City, Oregon, the Newport Rotary Club, and the Eugene Southtowne Rotary Club. I currently serve as the Rotary District 5110 Membership Chair and am in line to be District Governor in 2025-2026, supporting 65 clubs and 3000 members. I've enjoyed the opportunity to impact my communities through leadership work with directors and committees.
…covered a great deal of information in a fun engaging manner! Her topic of 'Flying in the Face of Conventional Management' was a hit with our audience. She presented her key points in immediate terms. She made quick sense of seemingly complicated business relationships. Thank you, Chris. You saved the day and more! 

~ Barbara Rae, Chair, Eugene Chamber of Commerce, Women's Business Leaders Program