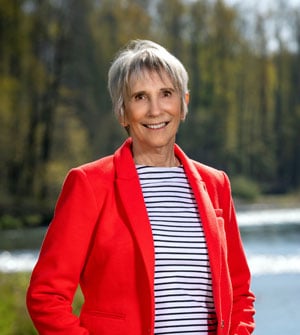 My Flight Path to this Work
My leadership development background evolved from a banking foundation on the Oregon Coast. As a commercial loan officer, I made Small Business Administration loans for start-ups and expansions. I saw that adequate financing didn't guarantee business success – good leadership did. After that, I built and managed a group of tourist attractions. I could only offer part-time jobs and pay minimum wage to my 55 young employees. So, I invested in their professional growth through leadership development and soft skills training, which increased their motivation, built their loyalty, and boosted my bottom line. Later, I was the COO of a medical device manufacturing business, where job stability, pay, and benefits were much better. However, these people still needed my interest and investment in their leadership training to perform their best.
To heighten my leadership background, I've focused my writing and speaking on leadership and people skills. With this well-rounded experience, I've delivered results to a variety of clients around the Eugene/Springfield Oregon area and along the Oregon Coast. My passion, preparation, work ethic, and determination ensure you'll be satisfied. I love identifying opportunities and meeting challenges in organizations like yours. And I'm flexible! I've delivered interactive training and development programs in board rooms, training rooms, living rooms, on stages, in greenhouses, and in gymnasiums. There was the time I served a business when their power was out. And another time in a 911 dispatch center – while they were working! Oh, and I gave a leadership training program with laryngitis. (They were Head Start administrators and were used to being around sick kids. They really appreciated my going the extra mile to deliver, instead of canceling!)
All of the attendees at our conference enjoyed your presentation because you speak from experience. You've run businesses and are faced with these problems day in and day out. Your enthusiasm and knowledge sent us away with tools we can use at our own locations to improve our level of customer service.


Bob Masterson, President, Ripley's Believe It or Not! World Headquarters
Leadership Background – Author and Keynote Speaker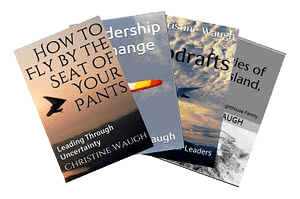 I've published four books: How to Fly by the Seat of Your Pants, Leadership In Change, Updrafts, and Misty Memories. The e-book versions are available on Amazon. I also contributed a chapter in Speaking of Success, along with best-selling authors Ken Blanchard, Jack Canfield, and Stephen Covey.
Every Thursday, I publish a short (one-minute read) Leadership Tip to keep you thinking and inspired. You can sign up for it here – and you'll get a free copy of my e-book How to Fly by the Seat of Your Pants.
Inspiring audiences through keynote speeches is rewarding. Three of my popular topics are How to Fly by the Seat of Your Pants, Building an Aerodynamic Organization, and Flying in the Face of Conventional Leadership.
I've been coming to Executive Officers Club each month for eleven years and your presentation was easily in the top three.

Pennie Leland, The Leland Group
Business Consultant with Hang Gliding Experience!?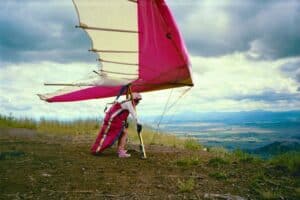 I logged hundreds of hours flying hang gliders, so I can show you how to soar through the turbulence around you, and succeed in an uncertain world. Hang gliding provided an aerial perspective. I learned to literally fly by the seat of my pants (and I wrote the book on that!)
As a leader in today's business climate, you have to be adaptable and nimble like a hang glider pilot. You have to "be aware, prepare, and dare." In my training, I weave in some hang gliding techniques and explain how they apply to leadership and life. It will give wings to your success.
Leadership Consulting & Development in the Community
The Rotary organization leverages leadership skills and donations to leave a legacy of programs, services, and scholarships. Currently, I serve as District Membership Chair and will be District Governor in 2025-2026, supporting 65 clubs and 3000 members in Oregon and northern California. I'm Chair of the newly-chartered Southtowne Rotary Service Network and am the Past President of the Eugene Southtowne Rotary Club, the Newport Rotary Club, the Newport Chamber of Commerce, and the Lincoln City Chamber of Commerce.