The winds of change are turbulent, but you can still soar. I develop "aerodynamic" organizations that build momentum, reduce drag and produce lift. My business consulting services are designed to keep you, your people, and your business performing at peak levels. Plus, they are always customized to your needs, workplace, and timeframe.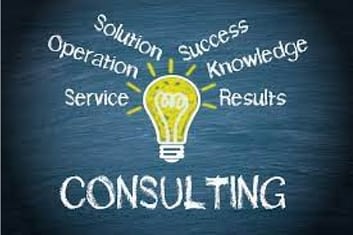 Customized services geared to your specific needs, such as:
Review marketing plan and update as needed for the future
Review employee onboarding and exit processes
Analyze customer satisfaction and identify ways to improve it
Look for and suggest process improvement opportunities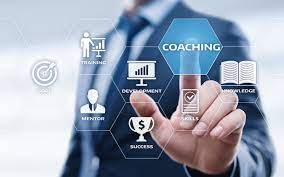 Work one-on-one to develop leaders, managers, and supervisors:
Create a self-assessment of strengths and blind spots
Develop goals and a strategy to improve effectiveness
Refine outward communication to increase team collaboration
Improve interactions with individual employees
Analyze the relationships within your business, and recommend a flight plan:
Let's start with a bird's eye view, and discuss strengths and blind spots
Interview employees and get their input for performance solutions
Analyze teamwork and collaboration, get the flock flying in formation
Involve employees and teams in process improvement and future plans
Provide targeted interactive training to develop and hone employees' interpersonal skills:
Leadership skill building that improves results
Communication skills for one and all within your business
Teamwork skills to improve collaboration and reduce stress
Sales & service skills to increase income and customer retention
Facilitate meetings that are productive, engaging, and even fun:
Conduct pre-interviews to understand individual viewpoints
Develop agenda with focus, purpose, timeline and appropriate people
Involve everyone, maintain balance of conversation
Keep meeting moving along and stay on schedule
Deliver motivating presentations to stimulate and inspire larger audiences:
Develop anAerodynamic Organization: How to build momentum, reduce drag, produce lift, and soar in the turbulence
Flying in the Face of Conventional Leadership: Ideas for more effective methods to lead today's workforce
How to Fly by the Seat of your Pants: When your goals are sidelined, you'll know how to wing it effectively
I've served clients in all sizes of businesses, non-profits, government entities, and schools. Like them, you can achieve the results you want – such as smoother running operations, higher productivity, less stress in the workplace, employee loyalty, and customer satisfaction. Let's launch your organization to new heights – you haven't peaked yet!
You did an excellent job of facilitating our employee forum!  My Board of Directors all had positive comments afterwards, and felt the discussion was meaningful and worthwhile.  In fact, Paul said, "this year's meeting was 2000 times better than the last!"  I attribute most of that to you.  You managed to navigate us through the all questions on time and on point.

Randy Grove, GM Central Lincoln People's Utility District
As a business owner, you get busy running the business. So I called Chris Waugh. I like her energy and approach. Chris Waugh, thank you for all your help. I would recommend your business to anyone in Lincoln County and beyond.  

Don Shuflin, Best Roofing Company