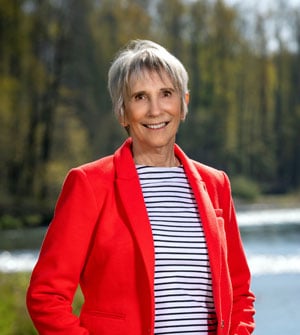 Christine's flight path to business coach and advisor began as a commercial loan officer on the Oregon Coast. There, she recognized the importance of good leadership in business success. Drawing from her banking background, Christine built and managed a group of tourist attractions. She invested in the leadership development of her 55 part-time, minimum-wage employees. That paid off in increased motivation, loyalty, and company profits.
Later, as COO of a medical device manufacturing business, Christine continued to prioritize leadership development. She recognized its importance in her team's performance even though they had job stability, good pay, and benefits. Since 2000, Christine launched her own company and serves clients as a business coach and advisor. She is now based in the Eugene, Oregon area.
Business Advisor, Author, and Keynote Speaker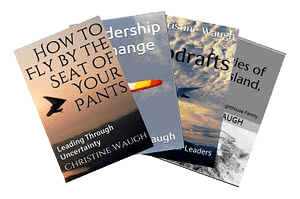 Christine has published four books: How to Fly by the Seat of Your Pants, Leadership In Change, Updrafts, and Misty Memories. The e-book versions are available on Amazon. She also contributed a chapter in Speaking of Success, along with best-selling authors Ken Blanchard, Jack Canfield, and Stephen Covey.
Every Thursday, she publishes a short (one-minute read) Leadership Tip to keep you thinking and inspired.
Inspire your audience with one of Christine's unique keynote speeches, like these:
How to Fly by the Seat of Your Pants
Building an Aerodynamic Organization
Flying in the Face of Conventional Management
I've been coming to Executive Officers Club each month for eleven years and your presentation was easily in the top three.

Pennie Leland, The Leland Group
Business Coach with Hang Gliding Experience!?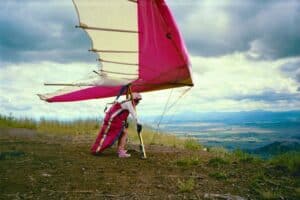 Christine's business coaching expertise extends beyond business. As an advanced hang glider pilot, she learned to navigate uncertainty. She could find opportunities in turbulence, and soar. In fact, her first book is about that: How to Fly By the Seat of Your Pants.
In today's dynamic business climate, turbulence is often the norm. Christine will equip you with the skills and strategies you need to thrive in this challenging environment. Like hang gliding, the ability to 'wing it' and harness uplift is crucial. Learn how to identify opportunities and see your business soar. Christine offers a distinctive perspective that sets her apart. You can soar – hang gliding is optional!
Leadership Involvement in Her Community
Christine is an active member of Rotary International, the world's largest service network. Rotary International utilizes leadership skills and donations to create a lasting impact through programs, services, and scholarships. In the 2025-2026 term, Christine will serve as District Governor, overseeing 65 clubs and supporting 3,000 members across Oregon and northern California. Currently, she chairs the newly-established Southtowne Rotary Service Network. Christine has held leadership roles in various organizations in Oregon, including serving as Past President of the Eugene Southtowne Rotary Club, the Newport Rotary Club, the Newport Chamber of Commerce, and the Lincoln City Chamber of Commerce.